In my previous article, I wrote about determining which board you could realistically be appointed to. Let me be clear, there is nothing wrong with having big aspirations for your board career. However, you need to base your aspirations on the current experience that you have built up. You really have to be realistic as to what kind of board you can be appointed to. It will make a significant difference to the success of your journey towards a fulfilling board career.
On the assumption that you are willing to manage your expectations and aspirations, asking yourself the kind of questions below might help narrow down the sort of board that you will likely be appointed to. At least initially and until you have qualified yourself as a known quantity in the area of governance, these are the boards you should aspire to.
Asking yourself these 8 simple questions is a great place to begin (no. 5 is the most important one!)
1. How much do I need to get paid?
Fine – there is nothing wrong with being paid though there are a lot of benefits aligned with unpaid roles too. But, if you do then let's cross off Not for Profit boards because the majority don't remunerate their NEDs. Whilst some might pay if you need to be remunerated then you will find the list of paid NED opportunities in this sector will be quite narrow and highly competitive – making your journey that much more difficult.
2. Who is going to value your skills?
Let's face it not every organisation is going to value every skill set at board level. What is your skillset? Why is it valuable at board level? And, which organisation is going to value it? You have to look at it from the board's point of view. Try to consider practical examples of your contributions, and which organisation would value ore benefit from them.
3. How competitive are you?
Ok, so gaining a board appointment is competitive. As your aspirations increase the roles you will be competing for will also become increasingly competitive. As an example, I have a client who was just appointed to a major Australian retail board who had 14 separate interviews prior to her appointment! Chairs always value prior governance experience – even more so as the size and significance of their boards increase. Conversely, smaller organisations with fewer governance requirements will value prior governance experience less. With this in mind, you need to consider how much past board experience you have and how that stacks up against other candidates. Consider how likely your appointment will be in a competitive environment and target roles where your level of experience is going to count most.
4. Where do you live?
Geography counts. Boards more often than not take comfort appointing individuals that are local to them. So, what would you offer above and beyond that of a local candidate? There may be many good reasons and if there are then you need to be able, and prepared, to articulate them. Equally, you will also need to be able to convince them that distance won't be a stumbling block in your effective functioning as a board member.
5. Who will value your connections?
You need to work out which sort of organisation is most likely to appoint you? This is the question to ask. What are your connections like Individual, Company, Industry and Sector? List out in full who you know or companies you have access too – think about past and present connections. Then think about who the clients, stakeholders, competitors are of those organisations. Then reverse engineer it – ask the question which organisations will want access to, or value, the connections I have. The answer will be in or very closely related to your list.
6. What are your timings?
How quickly 'must' you get your next board appointment? Are you willing to hold out for the perfect board or will something that you are passionate about but not perfectly suited initially?
7. What are your passions for being on a board?
Chairs and NEDs are passionate about one of 3 things.
What their organisations do (their output);
The organisation itself; and
Their contribution to the organisation.
You must share this passion too. Otherwise, you will likely be viewed as a risk, able or willing to contribute as much as passionate others will or an unsustainable appointment – risking the reputation of the company or Chair. So, what company can you demonstrate that you are passionate about and not just wanting to be a board member of?
8. How much preparation are you willing to do to be appointed?
50% of Australian companies with boards recruit new board members each year. So, there are thousands and thousands of opportunities available. Some board appointments will be easy to get others quite the opposite. You need to ask yourself what your board aspirations are and, if they are significant, whether you are prepared to put in the time and effort required to get appointed. As an example, I have a client who was just appointed to a major Australian retail board who had 14 separate interviews prior to her appointment! Conversely, there are countless Not for Profit organisations who struggle to find passionate and qualified people to sit on their boards and who have standing vacancies for the right person. Do your aspirations match the level of work you are prepared to undertake to get that sort of board appointment?
Still struggling to define your board aspirations, your targets? Persevere. Because, without doing this your journey is bound to be reactive, frustrating and unsuccessful but by just coming up with a couple of names of organisations that you can, and want to be, appointed to is a great start. Don't overthink it. Having a couple of targets in mind means that you can answer the question 'What sort of board are you looking for?'. Equally, it will provide a solid basis for developing the strategies and tactics required to gain that appointment.
Next Steps
Naming the businesses that you want and can be appointed to, is by far the most important but also the most difficult thing to do when thinking about your first or next board appointment – it is where I spend most of my time with my clients. Without doing so, you will end up working hard but not getting lucky. Getting it right will revolutionise your journey and quickly turn into a board appointment.
Register to become a member and to receive our weekly list of new board vacancies and advice about how to get appointed to a board and develop a board career.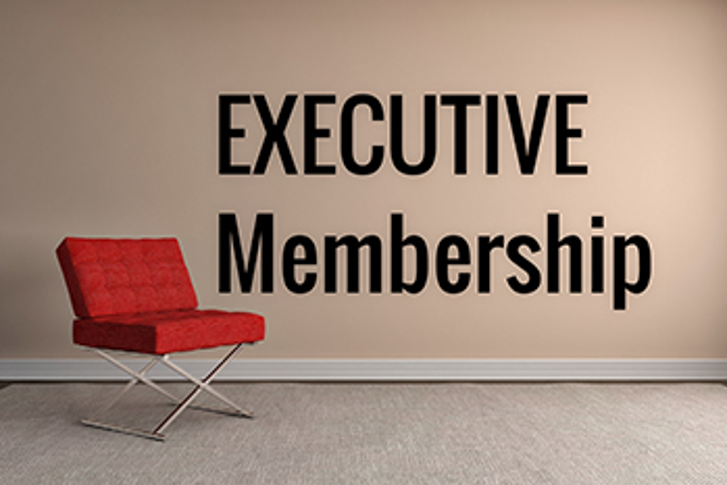 About the Author
David Schwarz is CEO & Founder of Board Appointments – The UK's leading board advertising and non-executive career support firm. He has over a decade of experience of putting people on boards as an international headhunter and a non-executive recruiter and has interviewed over one thousand non-executives and placed hundreds into some of the most significant public, private and NFP roles in the world