10 DISCOUNTED Tickets Available – DON'T MISS OUT!
 London Board Search Breakfasts 15th February
Yours for Just £29 – (full price £99)

Learn how to Find Board Vacancies & what YOU need to do to Fast Track a Board Appointment!
Presented by David Schwarz – leading International Board Recruitment Expert.
Board appointments are potentially life and career changing. In fact, statistics have shown that people who have Board Directorships in addition to an executive role are: more appointable, earn more, are unemployed less and have better networks and connections. They are also able to future-proof their careers better, have more successful retirements and weather unexpected career changes strongly.
However, gaining a board appointment is a highly competitive process, despite there being thousands of organisations looking for Non-Executive Directors each year. So, not starting your journey to a board career early, relying on existing or stale networks and not fully understanding the complexities of how board appointments are made, will cripple your chances of being appointed to a board.
Attending the Board Search Breakfast could change all of that! You will learn, in practical detail, what you need to do to: FIND board opportunities, GET appointed & FAST TRACK a board appointment.
Specifically, you will discover ALL the tactics and strategies you need to develop a board career including:
What sort of board would APPOINT you
Where to FIND opportunities
How to TARGET organisations
How LONG it takes to get appointed
How much you could be PAID
The FIVE critical things Chairs look for in successful candidates
The FOUR paths to a board appointment
How to APPLY for roles – including the documents you need to support ANY application
How to STAND OUT from your competitors so you can 'dare them not to appoint you'
Attendees will also leave with:
A copy of the BOARD SEARCH RESOURCE PACK – containing all the templates, advice and resources you need to get started
A copy of the Board Search E-Book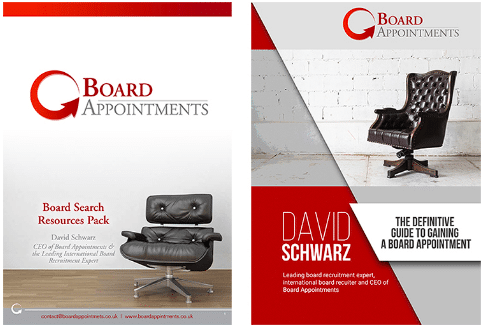 So confident are we that this is the most detailed and valuable event of its kind that if you don't agree, we will refund your fee 100%. You have nothing to lose as you can also redeem the price of your ticket off any Board Appointments Membership Plan!
Book Today: Don't wait to find out the hard way what you should have done to achieve your board aspirations – find out how to truly 'dare them not to appoint you'. Be quick, our breakfast events are very popular and fill up fast!
Location
Venue Website: https://sawsweehockcentre.com
Address:
Board Search Breakfast February


February 15, 2018




8:00 AM - 10:00 AM