Future London Dates TBA
YOUR HEALTH IS OUR PRIORITY – AS A RESULT, WE HAVE MOVED THIS EVENT TO A LIVESTREAM EVENT.


There are just three things you need to know in order to gain a board appointment. So, despite there being thousands and thousands of organisations looking for Non-Executive Directors each year, if you don't understand what they are or how to circumnavigate the 'rules' others think you must abide by, gaining an appointment will be time-consuming, frustrating, reactive and most likely unsuccessful. There is a better way.


Don't wait to find out the hard way what you should have done to achieve your board aspirations. Discover how to find and gain a board appointment and separate yourself from your competitors. Meet David Schwarz – CEO of Board Appointments & the UK's leading board search coach with over 15 years experience putting people on boards – and learn how you can gain a board appointment in 2020.
Our Guarantee: We will fully refund the price of your ticket if you are not completely satisfied – no questions asked. Book Today. 
"After I attended your breakfast, I have since gained my first Board appointment!
You spoke so clearly and helped me to understand how to frame my aspirations, skills and vision in order to gain a Board appointment. Thank you for the work you do. I'd recommend your breakfast to anyone!" 
This is why you Should Attend
Studies have shown those who have a board appointment are: more appointable, earn more, are unemployed less and have better networks and connections. They are also able to future-proof their careers better, have more successful retirements and weather unexpected career changes strongly. 
Whilst there are significant reasons for wanting a board role and joining the 5% of the UK population have board appointments, gaining one is a highly competitive process.
It is critical then that you: start the journey early, understand how you will be appointed, what will separate you from your competitors and have the right tactics and strategies in place to make the journey a success. The Board Appointments Breakfast unpacks these elements. Specifically, it focuses on the three 'core pillars' of a board appointment – the three things you must understand if you want a board appointment or develop a board career. 
So, whether you are an experienced Director wanting to know how to improve your portfolio or just starting out on the journey attending a Board Search Breakfast should be your first step. We guarantee this breakfast will revolutionise the way you will go about finding and gaining a board appointment in the future or your money back.
What to Expect
Enjoy breakfast, meet other NED's and let David will share with you how you can get the board appointment you want. Specifically, each breakfast is designed to revolutionise your approach to gaining a board appointment so that you can immediately begin to separate yourself from your competitors. Specifically, it focuses on showing you how to implement a 5 step board appointment plan so that you can get appointed in just 12 months.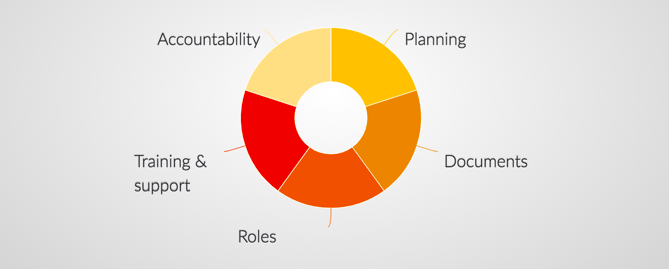 What you Get
A money-back guarantee is one thing but your time is valuable too so we ensure that the content is exceptional. Specifically, you will discover ALL the tactics and strategies you need to develop a board career including:
What sort of board would APPOINT you
Where to FIND opportunities
How to TARGET organisations
How LONG it takes to get appointed
How much you could be PAID
The FIVE critical things Chairs look for in successful candidates
The FOUR paths to a board appointment
How to APPLY for roles – including the documents you need to support ANY application
How to STAND OUT from your competitors so you can 'dare them not to appoint you'
Attendees will also leave with:
A copy of the BOARD SEARCH RESOURCE PACK – containing all the templates and resources you need to get started
A copy of the BOARD SEARCH E-BOOK – all the advice you need to get appointed.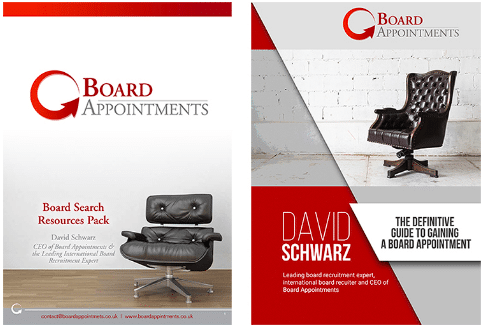 To complement the LIVESTREAM BREAKFAST EVENT,  we are also offering everyone that attends a one on one phone call with David Schwarz. This will allow you to any questions that don't get addressed during breakfast.
There are no upcoming dates for this event.