EXECUTIVE MEMBERSHIP
£499.00 / year and a £300.00 sign-up fee
Total First Year: £799 
ABSOLUTELY THE BEST WAY TO GET APPOINTED
Access to the advertised roles, training, support & resources required to achieve your board aspirations.
A board appointment in 12 months. That is what the Executive Membership primes you for!
If you: have been considering gaining a board appointment for some time but don't quite know where to begin or already have a board appointment but are struggling to find your next one or already have a successful career but want to complement it with a board directorship and are struggling to find the time to search for opportunities successfully or just can't find the knowledge you need to turn your aspirations into reality…. then this is the membership for you
This Membership IS for you if you want:
√ to gain a board appointment within 12 months
√ a Board CV written for you
√ your LinkedIn profile updated for you
√ access to thousands of board vacancies
√ hours of online training that takes you through every stage of the board appointment process
√ to take a more proactive approach to your career
The Executive Package
Focusing on 3 core principles (Articulation, Aspiration, Application) the Executive package takes you through our signature 5 step board appointment plan (Planning, Documents, Roles, Support, Accountability) and includes access to thousands of board vacancies and the documents required to get appointed.
Beyond access to all the vacancies and having a NED CV written for you, core to the EXECUTIVE membership is the 20+ hours of On-Demand training it offers. Completed at times that suit you It is designed to walk you through every element of the board appointment process – from defining your aspirations to developing connections that can get you appointed, how to apply for roles and even what questions you should expect in a board interview.  It is absolutely the best way for you to prime yourself for a board appointment within 12 months.
Further, and most importantly, as an Executive Member, you are entitled to an unlimited number of board application reviews. A 'critical friend' service that will get your applications past the gatekeepers you into interviews.
Here's What You Get
√ Board Vacancies: Immediate access to thousands of board vacancies



√ A bespoke board CV is written for you: By David Schwarz: International board appointment professional

√ LinkedIn Profile Writing: Utilising your new Board CV as a basis we will craft or create a LinkedIn profile that evidences your ability to successfully reach your board aspirations

√ Online Career Planning Session: A 90-minute workshop with David, where you will define your board aspirations and map out a personal plan to achieve them

√ Application Critiquing: No matter how many boards you apply for we will critique and edit each and every one of them before submission

√ The Board Appointment Training Series: 14 training modules that step you through every element of the board appointment process. In detail and at your fingertips whenever you need them. Specifically:
Training Module 1: What board is right for you?
Training Module 2: Writing and verbalising your pitch
Training Module 3: How you are going to get appointed
Training Module 4: Research, research & research
Training Module 5: Developing the right connections
Training Module 6: Connecting with weak ties via LinkedIn
Training Module 7: The direct approach
Training Module 8: Executive search firms
Training Module 9: How to respond to advertised roles
Training Module 10: Writing a board CV and board profile
Training Module 11: Writing a board cover letter
Training Module 12: Writing a supporting statement
Training Module 13: The NED interview
Training Module 14: Post a successful or unsuccessful result
PLUS Three implementation sessions taking the theory and turning it into practice.
Aspiration – Knowing what sort of role you want AND can be appointed to is essential. Regardless of your skills or experience, this session defines the roles that are right for you.
Articulation – Writing your board profile that addresses the 5 key criteria that a chair is looking for and then how to articulate it.
Application – There are only four ways you are going to gain a board appointment. This session outlines them all so you can replicate what successful NEDs do and spend your time effectively.
√ The Board Search E-Course:  Over 10+ hours of training that takes you meticulously through every stage of the board appointment process
√ NED Directory: Think of it as a LinkedIn for board members – a tool that organisations use to recruit board members
√ Ebook: The Definitive Guide to Gaining a Board Appointment gives you an insight into the board appointment process including tips & methodology.
√ Board Search Resources: exclusive access for Executive Members containing all the documents and application templates plus advice on how to get appointed.

√ Weekly Board Appointment Advice: Emailed to you each week providing the insider knowledge you need to stay focused and gain an appointment.

√ 20% Off all additional Board Direction products and services
Not Right for You?
We have done all we can to tailor the EXECUTIVE package to your needs but it still might be that it is not right for you. That is ok. The timing might not be right, you might not have the money or you don't want to commit the time. They are all valid reasons and in this case, you should take a look at the ACCESS or ACCESS+ membership options which still provide access to the jobs and a board CV but are cheaper and require less intensity.
Join today and expect a board appointment within 12 months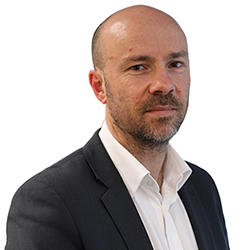 Board Appointments is a board advertising and non-executive career development firm. It is led by David Schwarz – leading International board recruitment professional with more than a decade of international board and executive recruitment experience. No one knows more about how to gain a board appointment or develop a board career than David. In fact, not only has he written an internationally selling 'Board Appointments' Book that takes individuals through the individual steps required to find and gain a board directorship, he has personally written 1,500 Board CVs and has been recognised as a leading executive and board CV writer. David is also a Top 10 LinkedIn user with over 25,000 NED LinkedIn connections and has advised thousands of clients on how to develop a board career or gain their first board directorship. He has personally assisted hundreds of individual gain board appointments.
Terms & Conditions Your Membership begins when we confirm your initial payment. We will automatically charge you a recurring fee of £499 annually until you cancel. You can cancel, upgrade or downgrade your membership anytime. Cancelling your membership stops the charge at the start of your next billing term, but your service will continue through the end of your current term.